Customers who would like to take advantage of the bonus buy promotions must fulfill certain conditions regarding their purchases (e.g. buy 3 pieces of product and you will get 1 unit free, or buy the "YYY" commodity and any two goods from the list, and you will receive a discount of 5 zł), scanning a loyalty voucher or a discount coupon, using the customer card or selecting a particular method of payment.
Benefits granted to the customer can be immediate (discount or a free product) or may be postponed and realized through, e.g. vouchers, loyalty points or electronic money allocated to the account connected to the given loyalty card.
The definition of bonus buy promotion consists of the following elements: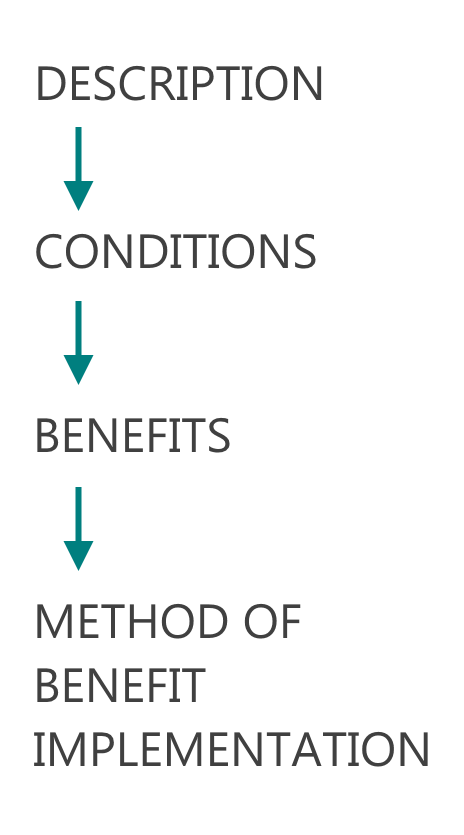 Description of the promotion, containing:
name,
date of commencement,
date of completion,
the start/end hour (happy hours),
message for the cashier (displayed if the promotion conditions have been met),
method of calculating (single or multiple).
Conditions of the promotion:
for a group of goods: the list of groups, the rewarded quantity and value,
for goods: list of goods, the rewarded quantity and value,
the use of a loyalty card or voucher,
for the value of the shopping cart,
for the frequency (refers to loyalty cards).
Benefits granted to customers:
discount on the purchased goods,
product free of charge or a gift,
discount on the value of the shopping cart.
Method of benefit implementation:
instant cash discount,
allocation of points to the card account,
loyalty voucher printout.